The top three health issues identified by the majority of the congregations were: high blood pressure, obesity/ weight control (unhealthy eating/ no physical activity), and diabetes. The top three barriers the majority of the congregations reported that their parishioners face in achieving optimum health were: lack of knowledge, lack of motivation and support, and lack of time.
HCHD received about 144 pre-surveys between five of the congregations. Most respondents appeared to have good knowledge about nutrition and the benefits of physical activity, but only about a quarter were as physically active as they'd like and ate as healthy as they'd like.
Each congregation submitted action plans based on the data gained from health screenings they hosted, if applicable, and their needs assessments to choose appropriate programming for their congregation/faith-based organizations. For example, at Channel of Grace Worship Center in Edgewood, MD, there were at least five participants that were found to have very high blood pressure during the screening session.  As a result of this, the mini-grant implementation team brought in a nurse from University of MD Upper Chesapeake HealthLink to provide a learning session on high blood pressure and heart disease.
One screening session took place in July 2015. Although turnout was not as high as this congregation wanted, they were pleased with the information both themselves and their parishioners were able to gain from the screening. This did help them in planning their mini-grant programming. Examples of the activities focusing on nutrition and physical activities that were undertaken by the grantees are listed below.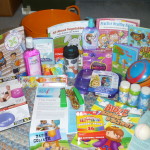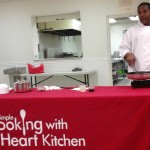 Participating Organizations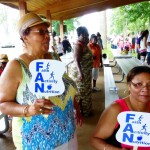 The Harford County Health Department is partnering with faith leaders to start a Faith Communities Health Program for supporting local congregations/faith-based organizations to promote improvement in health behaviors and outcomes in Harford County. Local congregations/faith-based organizations had an opportunity to apply for mini-grants for initiating and developing health ministries to improve nutrition, physical activity, and overall health of their communities. Funding is from the Maryland Cancer Fund of the Maryland Department of Health and Mental Hygiene, which is designed to prevent cancer in the community by promoting healthy lifestyles.
The following organizations will be participating in the Faith Communities Health Program and received mini-grant funds to support their health improvement efforts. Click on the organizations names below to read a summary about each of their final projects.
Meeting Materials
Evidence-Based Programs
Health Ministry Resources
Public Health Resources
Promising Practices